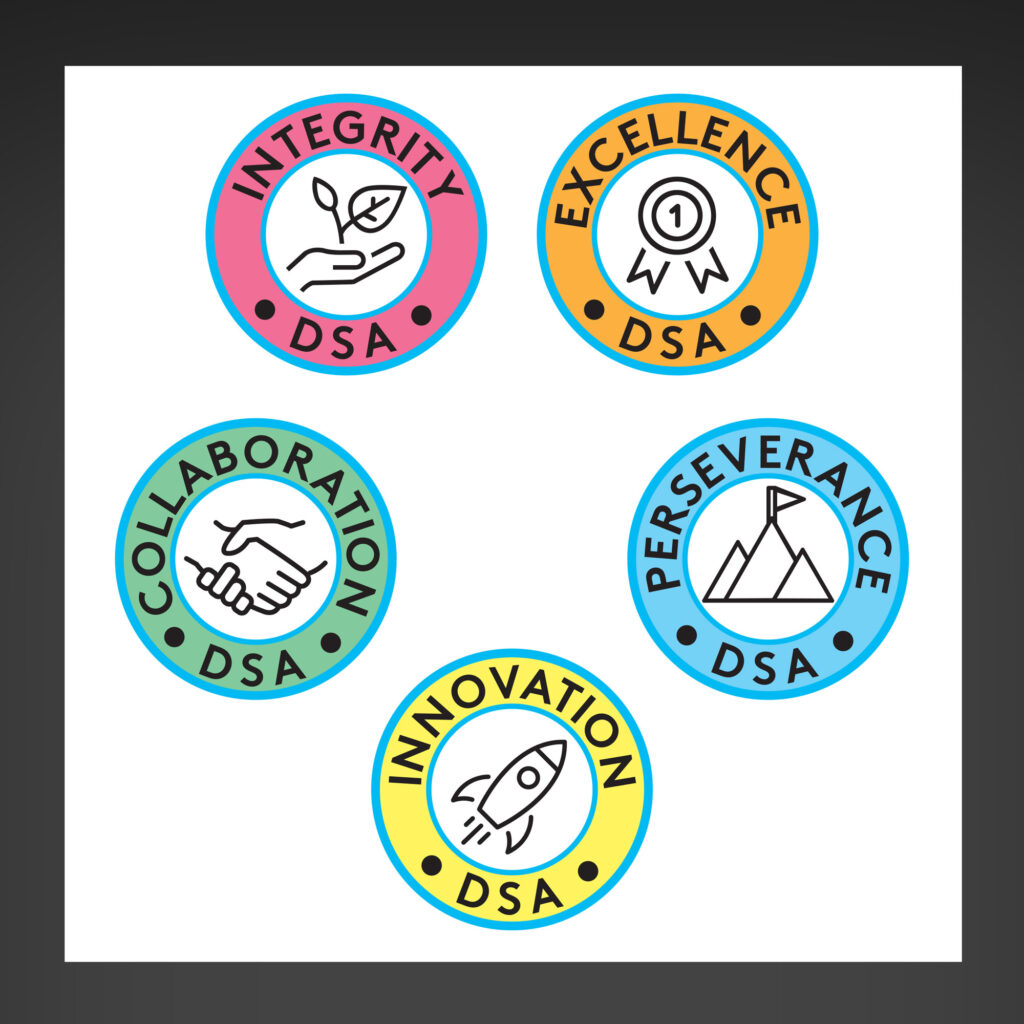 The Challenge
The Downtown Seattle Association (DSA) needed buttons, and they wanted them by the end of the day.
These pins would be given to their public-facing Ambassadors, and worn by their office staff and public events, as a way of showing their commitment to the community.
They knew the five qualities they wanted to highlight, but left the rest to me.
I decided on a clean, open style for the icons, chose colors from their palette, and delivered them for the unanimous approvals by their team.
What I Did:
Art Direction
Branding
Graphic Design
Illustration
Logo Design
Project Type:
Icon Design
Program Used: