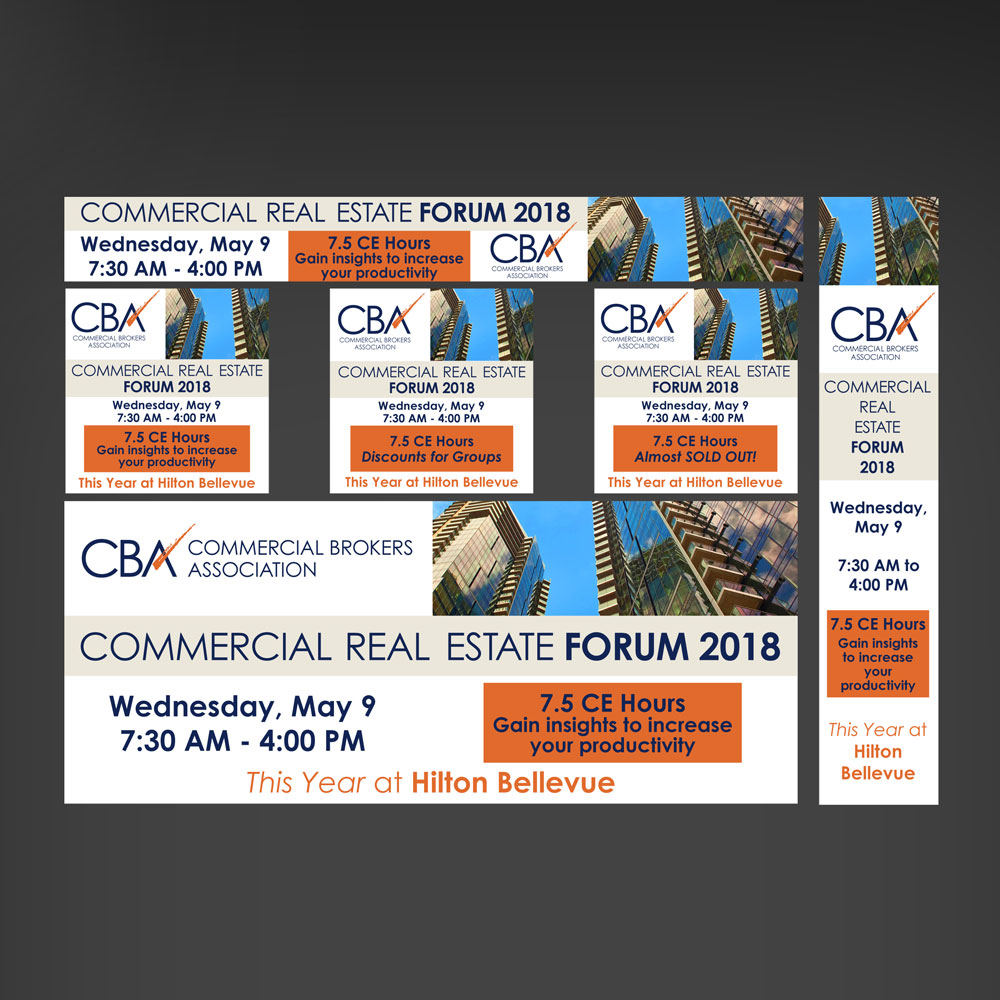 The Challenge
CBA's biggest education event of the year is their Annual Forum, which allows real estate professionals to get most of their yearly educational credits in one day. However, annual attendance had been slowly falling and they needed to not only increase the event's visibility, but it had to be revenue neutral.
Oddly, CBA had never actively used their website to advertise this event, so since a large portion of CBA members consistently use the organization's website, I created eye-catching web banners to give the forum better visibility. These ads then linked to an internal page that had complete information and easy online registration.
This, along with a robust email campaign, helped me sell out their forum for the first time ever!
What I Did:
Art Direction
Branding
Project Management
UX
Wire Frames
Graphic Design
Copywriting
Project Type:
Web Banner Design
Programs Used: